3. Overclocking without limits
When we want overclock - we need more cooling power. Most high-end cooling available today - LN2 container cooling.
So we go straight to extreme this time, leaving watercooling, phase to our fellow readers to try.
Due to specific 590 mounting dimensions, PCI-E power connectors overlap slave GPU using regular single-card LN2 pots is quite a headache.
But with special design to new container it's easy task now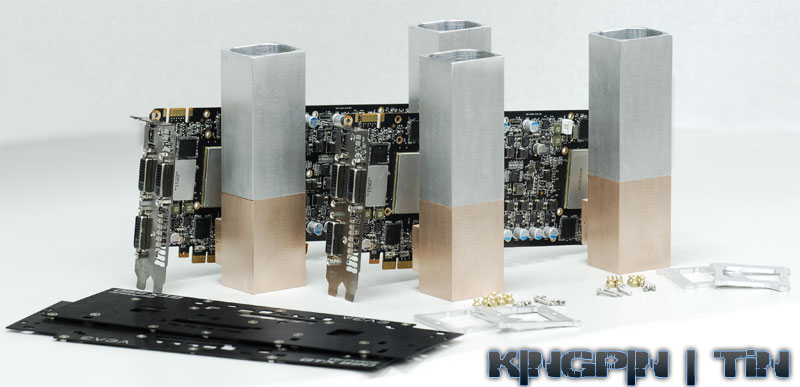 Four copper units with aluminum tops are ready for LN2 sessions. We have perfectly fitting mounting hardware.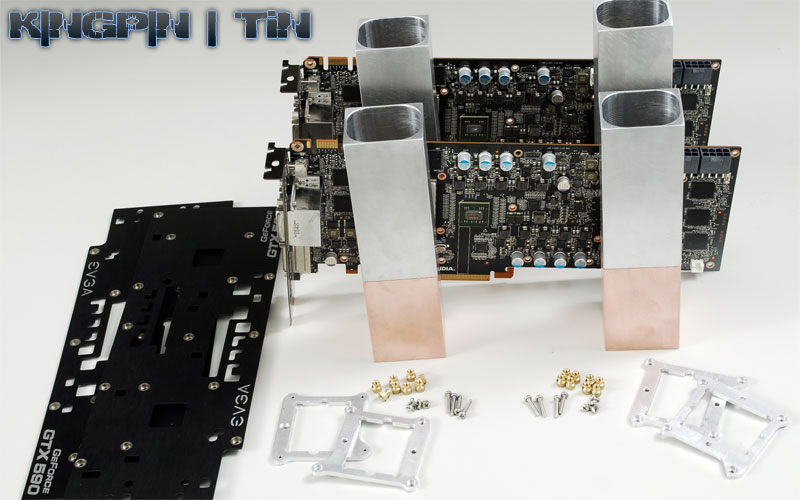 I plan to reinforce power curcuitry for 590, because NVIDIA design quite constrained in space and VRM may not fulfill our needs during highly extreme overclock. Extra power will be pushed to the center of card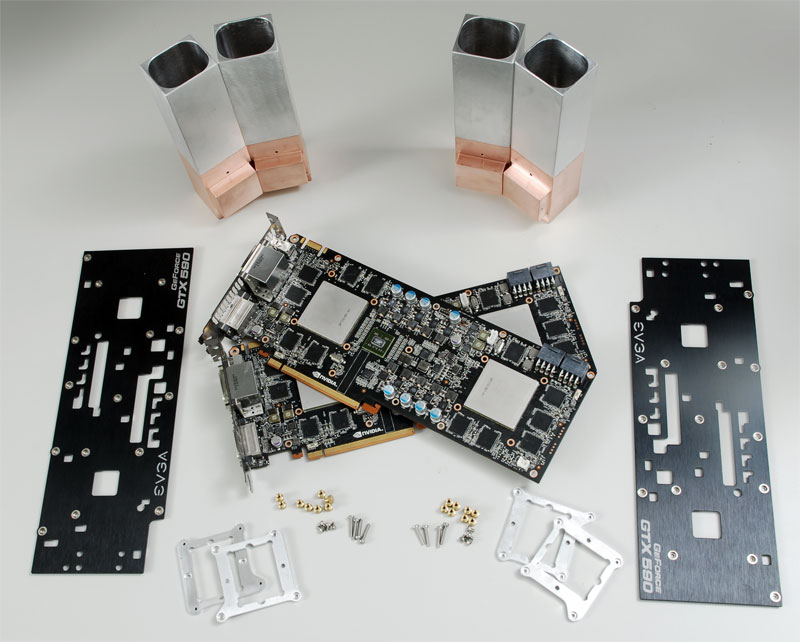 Having good enough power is critical for such high-end GPUs as GF110, reviewers reported videocards failures and burns during overvoltage experiments even on aircooling. We don't want to fry our shiny 590's yet, do we?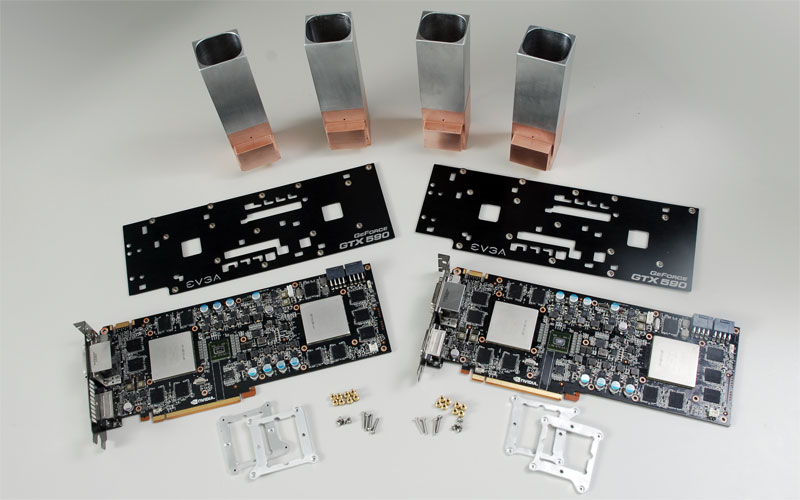 Classified GTX 590 bundled with nice brushed aluminum backplate covering whole videcard back.