Last month i noticed that on Hwbot ongoing Team Cup 2014 so decided to buy Raspberry Pi and compete.
Introduction
Hardware
Bought newest model B+ that have reworked power section, added USB ports, more GPIOs, slot for microSD card and better layout.
*Sorry for pics most is taken after benching so its covered with mix of flux and eraser
all pics clickable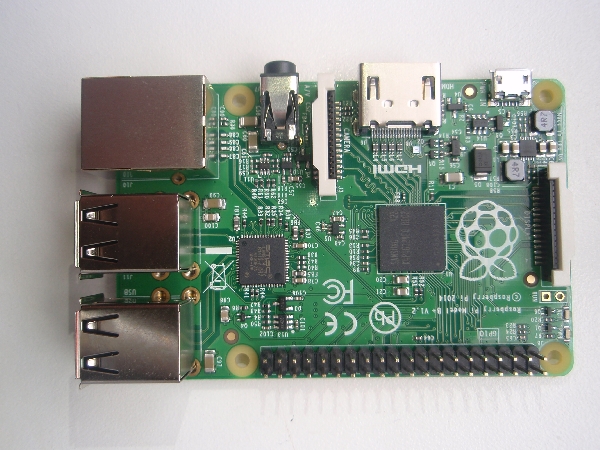 top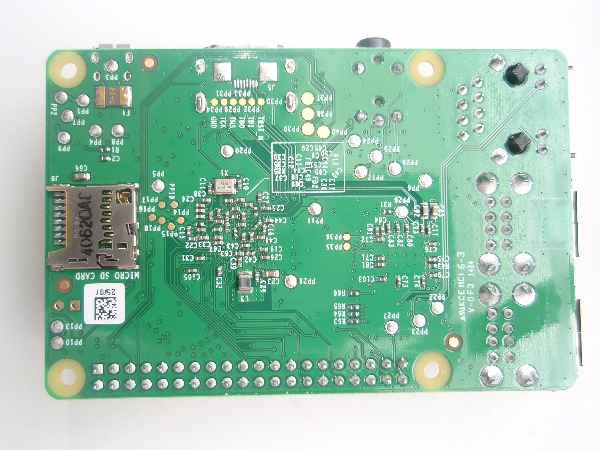 bottom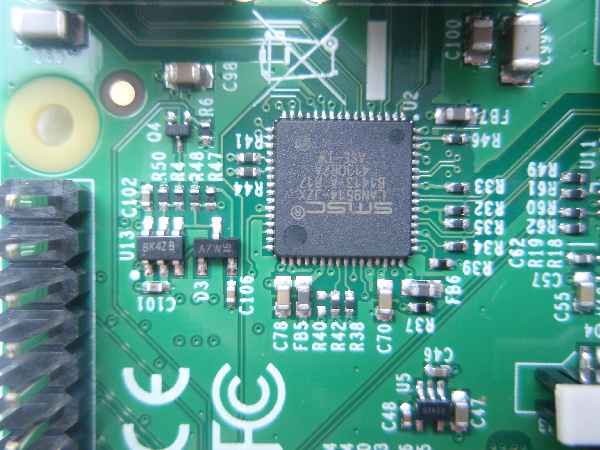 LAN9514 used for USB<->Ethernet conversion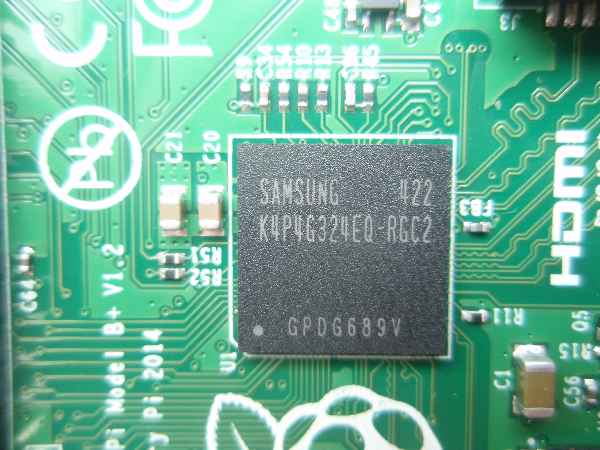 RAM and under it is hiding BCM2835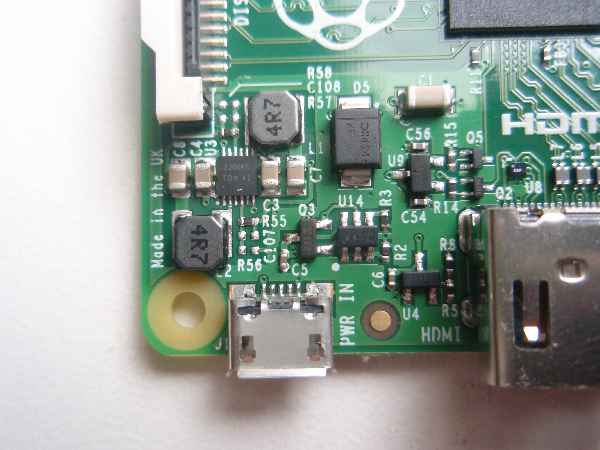 Power section-Input USB power connector then on left U3 chip that is taking care of generating 3.3V and 1.8V rails. Other is protection circuitry
Software
As total noob i used latest version of Raspbian available on
official site
.
Because this image is bigger (~2.7GB) then my old micro SD card (2GB) i have here.
I used USB stick as main storage and on SD card is only necessary boot files.
Quote:
Originally Posted by dom
Use dd or winimage to write the image to the USB stick rather than the sdcard.
Format the sdcard as FAT and copy the files from the FAT partition of the USB stick onto the sdcard (only needs to be about 64M in size).

Change cmdline.txt on sdcard from root=/dev/mmcblk0p2 to root=/dev/sda2
source
Not sure if it have some effect on overclocking
And of course installed latest Java
Modifications
Software
Without any modification max arm clock you can get is 1500MHz but thanks to
Rsnubje and dom
there is a solution.
Download
start_2ghz
Simply rename start_2ghz.elf to start.elf and replace original file that is on same place as config.txt
Hardware
As is well known maximum voltage without hardware modification is 1.4V that you can get with setting over_voltage=8
One way to surpass this limitation is remove inductor L3 and simply solder wire from 1.8V regulator output to Varm
But thats too easy and not extreme enuff for me
Preparation
First i did some research and traced most of the caps on back
Notice nice big ground plane right next to Varm plane. Time for some shhrr -shrr.
GND shrr already tined (sorry for crappy photo its from phone and through magnifying glass)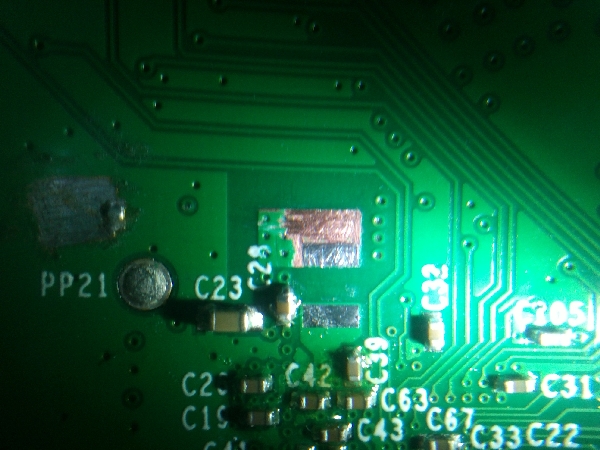 Power
Next step is solder your prepared zombies. I have zombie from 88gts laying here for long time without use so all i did is more shrr-shhrr to have nice short connection to RPi.
For board to board connection i used old
solder wick
. Just added layer after layer till it was strong enough.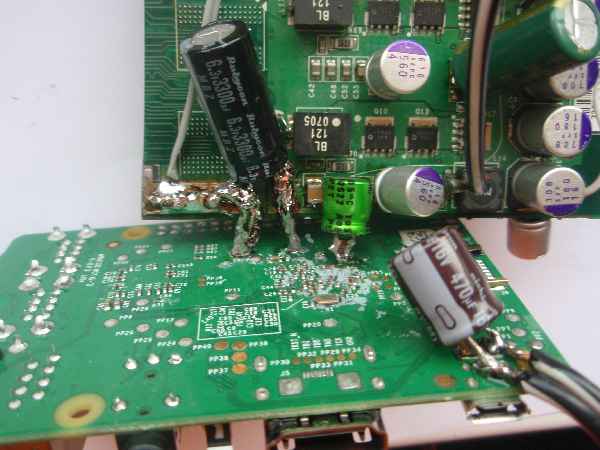 Because i benched without any other system i needed power for rest of the RPi. Used 7805(or you can use direct 5V from psu) and connected it right on the input power connector to keep all protections working.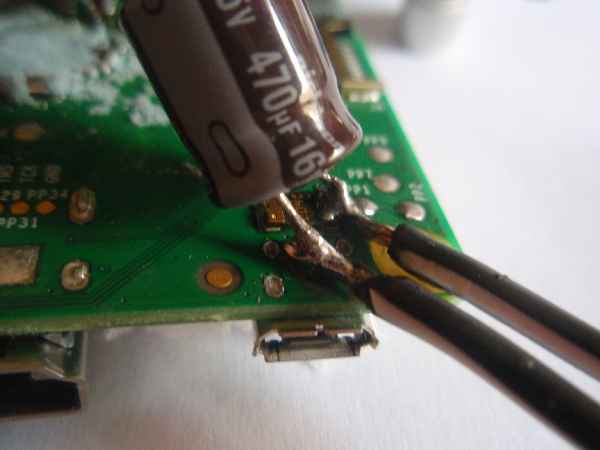 Cooling
Best available cooling i have is some noname peltier. To fit it on chip i did two simple modifications.
Replaced that two big caps that are close to chip. They are not really needed as we dont use internal VRM. And removed GPIO header as well (i used hot air and didnt payed attention and heated SD card socket too and card pop away and that clicking mechanism broke so card didnt stay in socket #FAIL)
This resulted in temperature drop from ~35°C to ~12°C even that small difference helped to gain few MHz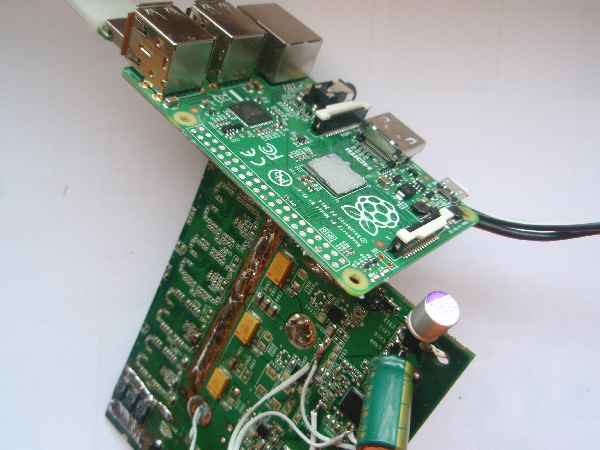 Benchmarking
Tweaks
All i used is
Quote:
sudo nice -n 19 java -jar hwbotprime.jar
With other tweaks i bumped on different issues like can not access config.txt or or it didnt save hwbot file or didnt get good score.
Clocks
In RPi there are three important freqencies that we overclock for HWBotprime
core_freq-thats tops on 600MHz no problem to get there
sdram_freq-from my measurements it doesnt affect results at all so i clocked it to 600MHz with over_voltage_sdram=6 and forget
arm_freq-most important, score scale very well with freq as expected
Made simple graphs from my benched data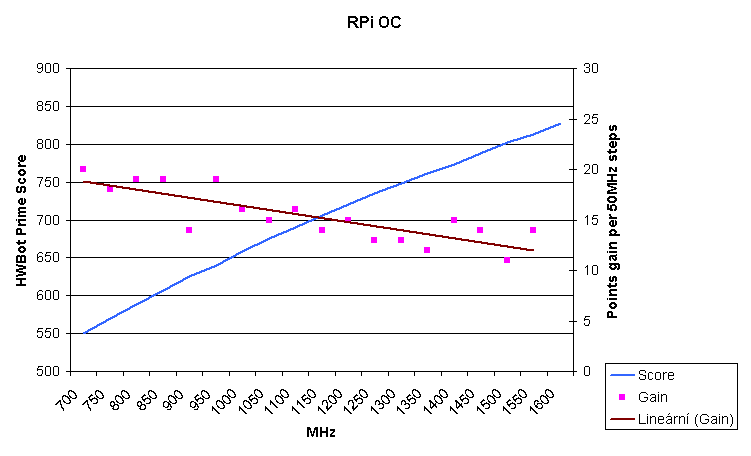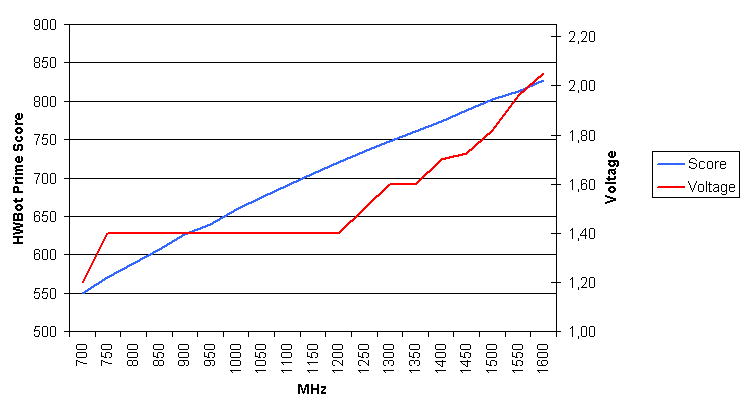 Results
Maximum frequency i was able to pass hwbotprime without hw mods with just fan blowing on it was 1230MHz that resulted in 747.13 points
With all the mods you see here i benched my RPi on 1620MHz with 2.05V(13°C). More volts resulted in higher temp tho lower clock
Conclusion
I am strongly limited by used cooling so i expect someone will beat my best score 849.52 points very soon.
Overall i can say it was fun to overclock and definitely worth that few bucks. Not sure what i will do with it now as my programing skills suxx probably will try to play with SMBus or make some ADC board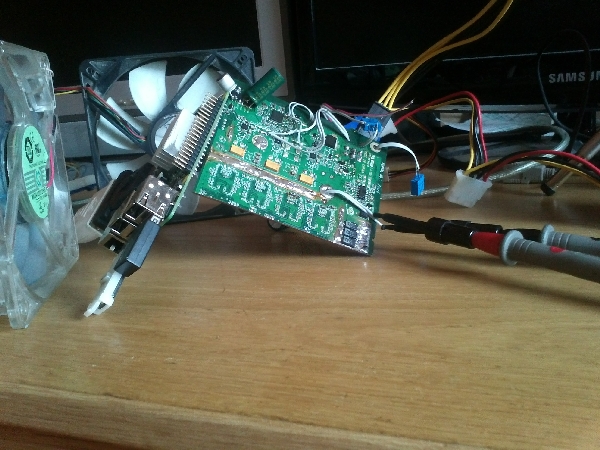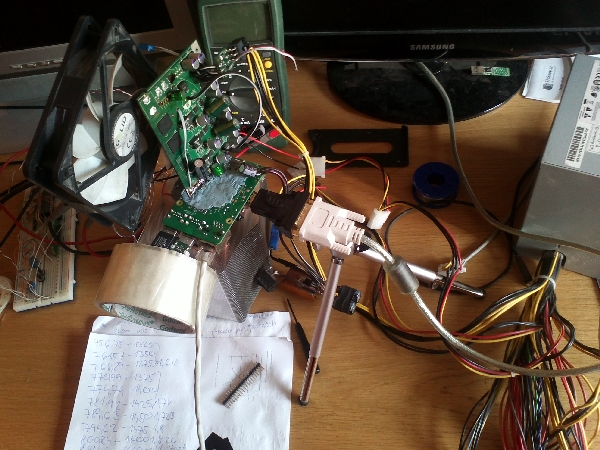 Interesting links
complete config.txt description
Raspberry Pi Overclocking Guide part 1
Raspberry Pi Overclocking Guide part 2
Tweaking Rasperry Pi to the limit
Java jdk8